Old School House – Set Lunch Menu
Welcome to The Old Schoolhouse Bistro
The management and staff at The Old Schoolhouse would like to welcome you to our restaurant. We will endeavour to make your experience here a memorable one from cocktails to desserts!
Our Food – Subtle flavours, created using predominantly local seasonal produce of the highest quality, delicately prepared & perfectly presented by our team of expert chefs.
Eating & reading are two pleasures that combine admirably" – C.S Lewis. Enjoy your meal!
Sunday Lunch – Set Menu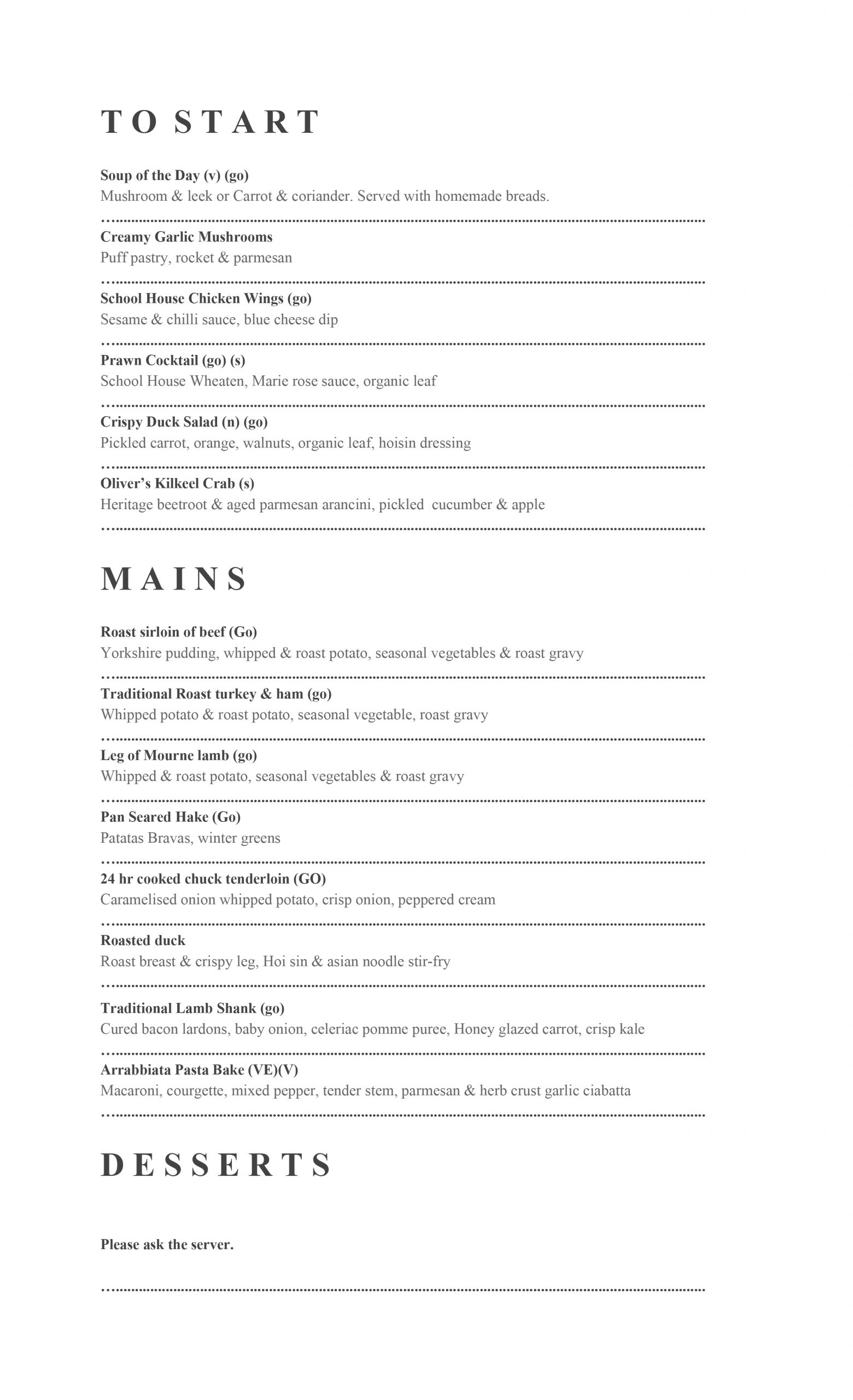 All of our food is freshly prepared and cooked t order.
(GO) – Gluten free option available | (S) – Contains shellfish | (VE) – Vegetarian | (V) – Vegan | (N) – Contains nuts | (M) – Contains mustard
If you require any specific allergen information please speak to your server. We also serve a wide selection of craft & premium beers, wines & spirits.